Contra Costa Performing Arts Society Musician Bios
Benjamin Borson-Classical (Musician and Co-producer)
Benjamin Borson studied music at San Francisco State College, flute with Julia Haug Lee, Merrill Jordan, and Paul Renzi, and carries on the tradition of William Kincaid. Ben performed with the UC Berkeley Symphony Orchestra, Young Peoples Symhony Orchestra (YPSO), and was principal flutist in the Northern California Honor Orchestra, YPSO, SF State College Orchestra, and UC Riverside Orchestra. He has performed the flute repertoire for over 50 years, including pre-baroque, baroque, classical, romantic, modern, and avant-garde. Ben performed world premiers of numerous works by members of the Composer's Forum, and performs regularly at local events. Ben currently specializes in solo and chamber works. He was member and President of the Bay Flute Club, is a member of the Etude Club, Senza Rito, a Master Artist and President of the Board of the Contra Costa Performing Arts Society (CCPAS), and is past President and current Vice President of the Board of the Amphion Music Club. He performs with the CCPAS, Amphion Music Club, Etude Club, St. Andrews Chamber Music Series, Senza Rito, the UC Music Section, the Lafayette Town Hall Theatre, and other local organizations. He has conducted several significant orchestral and wind works. He holds B.A. and M.A. degrees in biology, a J.D. in law, a Ph.D. in physiology, and is a practicing patent attorney. He lives in Orinda.
Peter Bedrossian-Classical (Cellist-Musician)
Peter Bedrossian, a native of Long Island, NY, holds degrees in physics from Harvard University and now works on the staff of Lawrence Livermore National Laboratory. He studied cello with Mildred Johnson, Claus Adam, and George Neikrug and currently plays with the Berkeley Symphony and the Fremont Symphony.
Jed da Roza-Broadway (Vocalist-Musician)
Jed da Roza is a conductor, singer, and teacher in the San Francisco Bay Area. He is assistant conductor and director of Outreach for the Diablo Symphony Orchestra and assistant conductor of the Livermore Amador Symphony Youth Orchestra. Active in musical theatre, Jed has music directed over 40 productions, including The Pirates of Penzance, The Mikado, Guys and Dolls, West Side Story, Jesus Christ Superstar, Les Misérables, Rent, Aida, Thoroughly Modern Millie, Bat Boy, Hairspray, Little Women, and In the Heights.
As a performer, some of his favorite roles include The Director ( 'Twas the Opening Night Before Christmas), Queen Victoria ( Little Princess), Mr. Laurence ( Little Women), Doug Panch ( ...Spelling Bee), Dr. Parker ( Bat Boy), Ugly (Honk!), Mad Hatter and Captain Hook ( Wish Upon a Star), Joseph ( Joseph...), and the chorus of several operas.
Jed received his Bachelor of Music in Vocal Performance from the San Francisco Conservatory of Music, where he studied voice with Leroy Kromm, diction with Marcie Stapp, and acting with Milissa Carey. He has also studied voice with Sarah Franklin, Richard Nickol, and Stephen Smith (formerly at Juilliard). As a voice teacher for 17 years, he maintains studios in Lafayette and Livermore.
For more information about Jed and to schedule a voice lesson, visit jeddaroza.com jeddaroza.com conductor, singer, teacher
Diablo Symphony Orchestra (asst. conductor)
LAS Youth Orchestra (asst. conductor)
Emily Enomoto-Broadway (Vocalist – Musician)
Emily Enomoto, a college freshman who has a passion for musical theater, hopes to teach junior high drama. During the last six years she has been cast in 24 plays. Her favorite roles she performed include Mulan (Mulan), Eulalie Mackechnie Shinn (Music Man), Adelaide (Guys and Dolls), Witch (Into the Woods), Belle (Beauty and the Beast), Miss Hannigan (Annie), Martha (Seven Brides for Seven Brothers), and Liesl (Sound of Music). She just appeared as Cecile in Broadway Repertory Theater's production of Annie at the Lesher this July, and is excited to perform much more.
Christopher Johnson-Jazz (Pianist-Arranger – Musician)
Christopher Johnson plays jazz piano, composes music, writes songs and sings. He's a concert piano technician in the SF Bay Area. Christopher is Chair of Contra Costa Performing Arts Piano Composers Group, a performing member of the CCPAS Jazz Piano Artists, and music director and pianist for the Vivian Perry Quartet.
Vivian Perry- Jazz (Vocalist-Musician)
Vivian became enchanted by the stories told by the characters of the Great American Songbook, and began singing with jazz pianists and combos in the Bay area. Her partnership with Christopher Johnson is an unexpected but delightful result of a friendship formed through annual piano care appointments, exchanging techniques and new chops to hear the new tuning, and discovering a shared pleasure in piano jazz.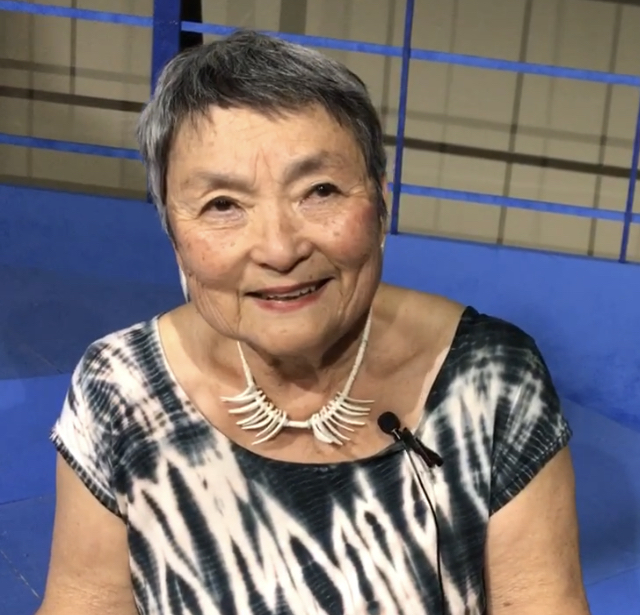 Mei Sun Li was raised listening to Bing Crosby in the New York 1940s, Hank Williams and Bill Haley during post war Japan in Tokyo, and Chinese Opera, a passion of her Dad's, pervaded her family household otherwise. During Mei Sun's sophomore year at Vassar College, she was introduced to European opera (Carmen by Georges Bizet) while ensconced in a red velvet box seat at the Metropolitan Opera House in New York, hip to hip with Eleanor Roosevelt who was her hostess.
Currently, Mei Sun toys around with piano composing, is on the board of the Contra Costa Performing Arts Society, and volunteers a lot in her community. Mei Sun is awfully proud of her teen grandson Anthony Rosenthal who is already a Broadway star!
Allen Hopkins-Jazz (Bassist – Musician)
Allen Hopkins has been playing bass in one form or another since starting out on tuba in fourth grade. He is currently the resident bassist with the Contra Costa Performing Arts Society's piano jazz group, and plays with a number of big bands in the Bay Area, as well as smaller jazz combos. He can also be heard on Wednesday afternoons in the lobby of the Walnut Creek Kaiser Hospital with Karen Weichert on piano.
Nancy Rude- Broadway (Pianist-Musician)
Nancy Rude has been involved in music since the age of four when she began piano lessons. She attended Scripps College for Women and graduated from San Diego State University with a Masters in Piano Performance. She has lived in the Bay Area for 40 years, and is a member of the Contra Costa Performing Arts Society, the Berkeley Piano Club, Etude Club, Amphion Club, and Sigma Alpha Iota. She is a keyboardist for the Diablo Symphony Orchestra and Contra Costa Wind Symphony. Nancy has concertized abroad in France, Switzerland, Germany, England, and Scotland. Nancy also has a Private Piano Studio and is a musician volunteer at John Muir Hospital, Town Hall Theatre in Lafayette and at local at assisted care facilities.
Bill Rudiak – Classical (Pianist-Musician, loaned THT, CCPAS his Kawai Keyboard)
Bill Rudiak began piano studies at age 4 in his native Canada, earned his Associate Diploma in Piano Performance from the Royal Conservatory at age 17, and later a Bachelor of Music in Theory and Composition from the University of Western Ontario in London, Ontario, Canada, where he studied piano with William Aide and Clifford von Kuster, and composition with Peter Paul Koprowski. After taking a 25-year break from playing, Bill resumed private piano and chamber music studies with Richard Rogers in San Francisco, and is an active performer in Bay Area music associations including Contra Costa Performing Arts Society, Amphion Music Club, and Senza Rito. Bill lives in Oakland, works in the cybersecurity field as a Qualified Security Assessor, and is the proud owner of a FAZIOLI F228 piano.
Robert Steiner – Jazz/Broadway (Vocalist-Co-Producer)
Robert Steiner has been performing since he was very young, starting as a child actor for N.B.C. radio and television. His vocal training began when he joined the San Francisco Boys Chorus under Madi Bacon. In high school he joined the Musician's Union, playing acoustic bass in jazz and dance bands. Following college his life took a detour--he worked variously as an editor, banker, and foundation executive. But his heart lay in the performing arts, and in his late thirties he returned to school for a Master's degree in music. Robert has performed in operas and musicals throughout California and appeared as baritone soloist in concerts at Davies Symphony Hall and the Bill Graham Civic Auditorium. He has conducted choirs and taught privately. Now retired, he enjoys making jazz piano arrangements and serves as a volunteer pianist in the lobby of Kaiser-Walnut Creek.
Sandy Watkins- Classical (Clarinetist-Musician)
Sandra Watkins is Co-Principal Clarinet of the Contra Costa Chamber Orchestra. She is an avid chamber musician and performs for the Contra Costa Performing Arts Society, Etude Club of Berkeley, Berkeley Piano Club, Chamber Music at St. Andrews concert series, and other Bay Area music clubs. She has coached at Sequoia Middle School as a clarinet specialist. Ms. Watkins holds clarinet performance degrees from the University of Southern California and Manhattan School of Music.